Sage 300 Retail Management by Infocentral is a leading Sage ERP point of sale solution.  Sage 300 Retail Management by Infocentral powers millions of retail transactions every year. Delivered with a wide range of features, Sage 300 Retail Management is affordable and competitive. It offers tremendous power and flexibility, enabling retailers to customise the system to best suit their requirements. Comprehensive reporting and analysis allows for smarter business decisions.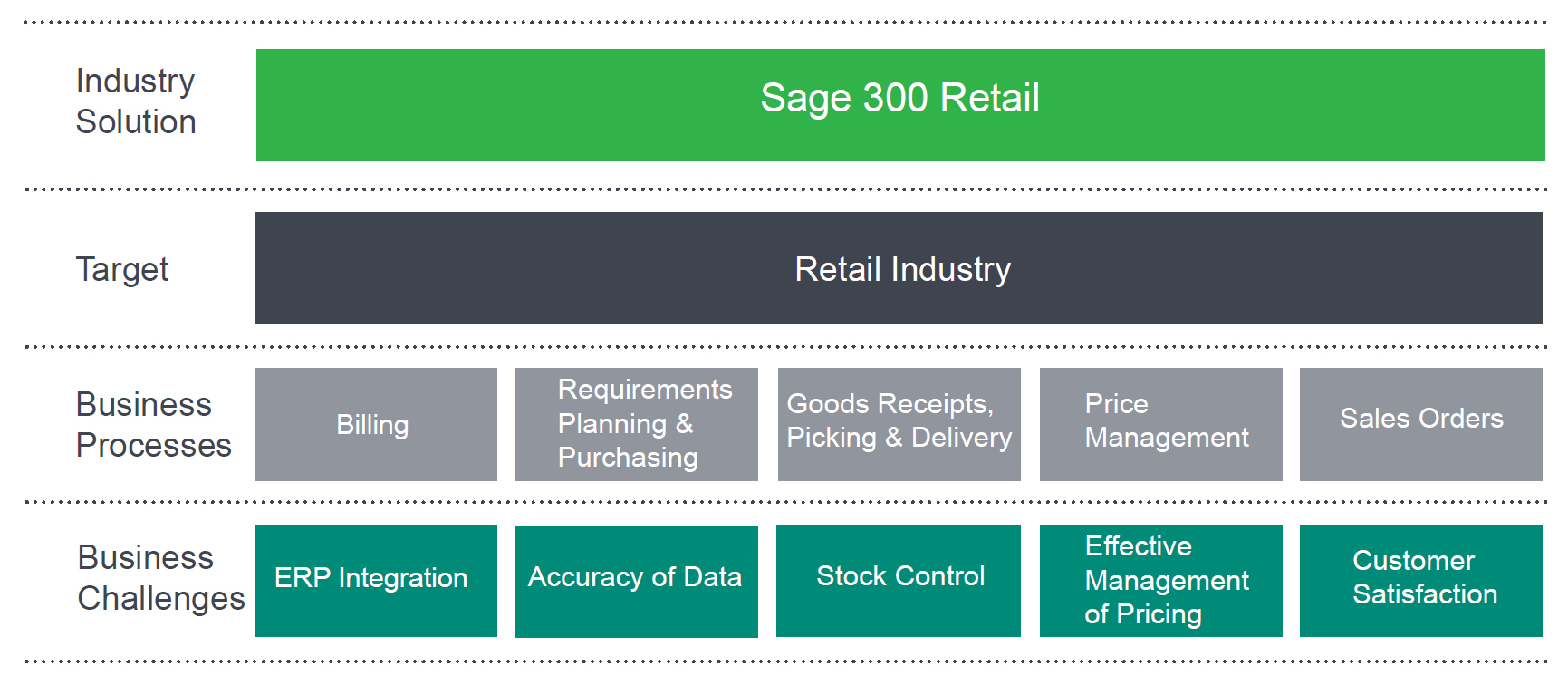 Stay focused and flexible, maintain market relevance by continuing to innovate and connect with customers using Sage 300 Retail. Sage 300 Retail helps you adapt quickly to new technologies, ensuring you are successful and globally competitive.
Avoid down-time and unnecessary costs in a demanding, around-the-clock retail world. By offering you peace of mind knowing your Point of sale and ERP are delivered and supported through one business and solution, Sage 300 Retail is paramount for your business to thrive.
Help complete your customers' successful shopping experience and keep them loyal and committed with Sage 300 Retail – providing a seamless, engaging and personalised encounter. Sage 300 Retail provides value, flexibility, convenience, satisfaction and accurate and detailed product information, instantly.