The Enterprise edition is specifically designed for large hotel chains. It extensively covers the activities of all departments. WinHMS Enterprise has been designed to meet the longstanding demand of hoteliers for an efficient Management Decision Support Tool at group level. WinHMS Enterprise includes the features of WinHMS Express and WinHMS Professional.
Features:
Front Office: Reservations, Check In, Guest Billing, Night Audit, Guest Profile and Guest folio management.
House Keeping: Lost and Found, Missing and Damaged, Guest Amenities, Room Blocking, Guest Complaints, Laundry Billing.
Call Monitoring: Telephone billing, extension call billing, wakeup call, call barring, Guest Check In, Checkout.
Point Of Sale: Restaurants, Bars, Room Service, other outlets KOT, billing and settlements. Optional Touch screen and PDA Interfaces are available.
Purchase: Purchase Order, order amendment, cancellation, supplier contract management, rate management and purchase order follow-ups.
Inventory: Multiple stores inventory, sub stores, material receipts against order, minimum and maximum stock levels, direct store support, expiry item inventory with cost center and department wise consumption controls.
ERP Modules also include General Ledger, Accounts Receivable and Accounts Payable and Business Intelligence.
Recipe for Profit
WinHMS Food and Beverage Costing is the property's recipe for profits by aiding the kitchen staff in recipe creation and ingredient costing.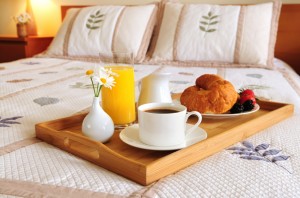 Controllers can monitor inventory flow, recommend ingredients and alter menu items by studying volumes and profitability. A banquet pre-costing option is available for competitive marketing while cost analysis helps improve profitability and regulate overheads.
Engineering & Maintenance
WinHMS Engineering allows preventative maintenance schedules for rooms,  venues, buildings and equipment and helps execute orders in time. Work order generation can be made based on guest requests or work order requests. Permits assignment of labour, tracks material cost for each work order and compares with actual cost incurred. Provides accurate maintenance cost for rooms, venues and equipment.
Facilities Management
WinHMS Leisure Management helps organize reservations for other in-house facilities like beauty salons, gyms, spas, pools and fleet to name a few. Availability charts, usage analysis and utilization ratios lend an overview of the various facilities. The package supports efficient billing including resettlement and cancellations.
Financial Extras
WinHMS Accounts Payable has a highly productive solution that helps maintain strong control to prevent duplicate payments. An automated payment advice is one of the features based on due date which prints cheques or bank advices. It expedites supplier payments by combining several bills on a single cheque or partial payment.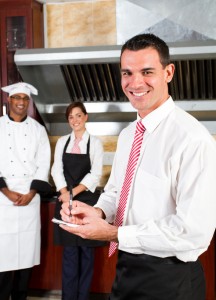 It also lists accounts payable, cash flow, cash requirements and age analysis.
 WinHMS Asset Tracking assists in the control of purchases, disposals, scrapping, transfer and sale of assets. It maintains asset location division-wise and aids flexible depreciation using various methods of calculation based on classification, grouping, type and location.
Information is Wealth
WinHMS Knowledge further equips front office staff with a powerful information base to handle pertinent queries from guests, as well as trivia that goes a long way towards catering to their every whim. It facilitates instant access to flight/ train times, tour operators, tourist spots, cinemas, shopping malls and other places of interest.
Loyalty Rewards
WinHMS Loyalty completely manages the membership database of various Loyalty Promotional Programs and pampers members through several innovative discount structures. It tracks members spend patterns and provides analysis on which initiatives were successful.